Hairy crab is back in season again, and there is no better time—from September to November—to enjoy their delicate, sweet flesh and creamy roe. This Chinese delicacy, from Yangcheng Lake in China's Jiangsu province, is believed to be 'cooling' (yin) to the body and is commonly served with counteracting 'heaty' (yang) vinegar, ginger or rice wine for a perfect balance.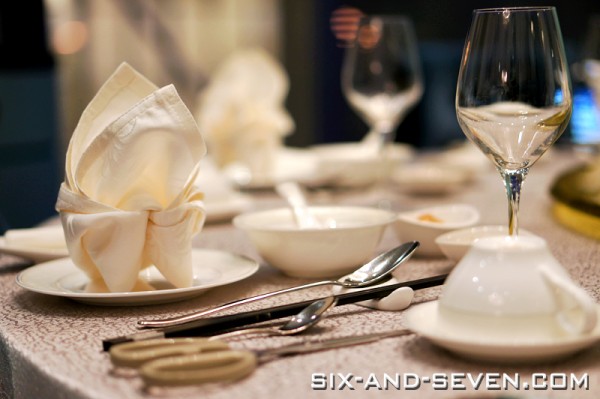 This year,
The Paradise Group
has imported almost three times more as compared to last year's 800kg worth to accommodate overwhelming orders, as well as extended their hairy crab menus—available through November 30—previously available only at
Taste Paradise
(ION Orchard) to include
Paradise Pavilion
(Marina Bay Financial Centre) and
Canton Paradise
(I12 Katong).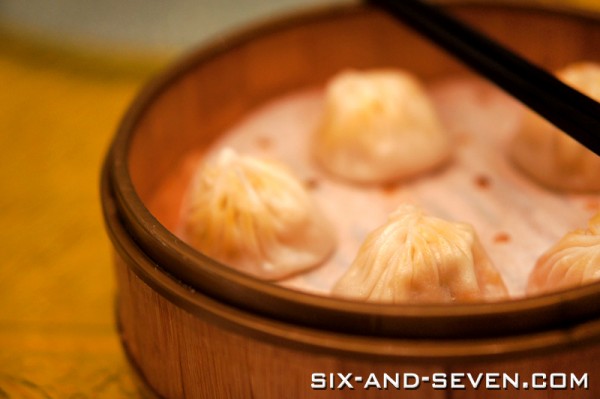 I usually prefer to order a la carte, but went along with the
Paradise Pavilion Hairy Crab Set Menu A
($98/pax, $158/pax with pairing wines) this time round. Jazzing up the mundane steamed soup dumplings, the table immediately became lively when steaming hot baskets of
Steamed xiao long bao with hairy crab roe
($10/4pcs a la carte) were served. The roe lent a yellow-orange hue to the usually chalky appearance, and I fancied that rich, seafood sweetness it gave the encased soup.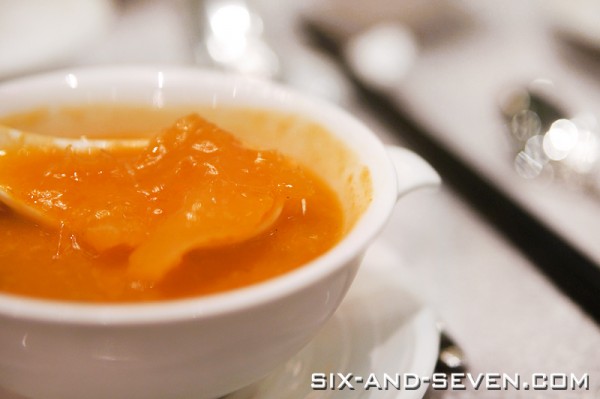 The
Braised shark's fin soup with hairy crab roe
($68/pax a la carte) came next, and while I am not a huge fan of shark's fin, I must say that the roe really helped give the broth an added creamy oomph, as well as a more appetizing colour. The friendly waitress suggests that ginger be added to the soup, which pleasantly accentuates the taste, though vinegar seems to do nothing much for this variation.
The
Sautéed prawns with "dragon well" tea leaves
($28 a la carte), without any hair crabs, serves as a good mealtime 'intermission' for those unaccustomed to decadent displays of hairy crab roe. I felt the taste of the tea could have been stronger—to perhaps serve as a palate cleanser—but the combination of extremely crisp potato shreds and springy, juicy prawns was pleasing.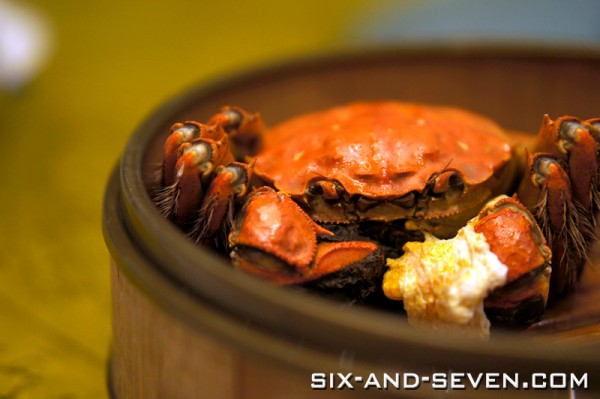 Also available on the set menu, and a la carte, is the
Steamed hairy crab
($68 a la carte), perfect for those who feel that they best way to enjoy this Shanghainese delight is getting your hands dirty. The waitress explains that you are to remove the pincers first, before peeling off the shell—which reveals the most treasured roe—followed by the lungs. The hairy crab is then consumed, like how any other crabs would be, though staff are on hand for any assistance.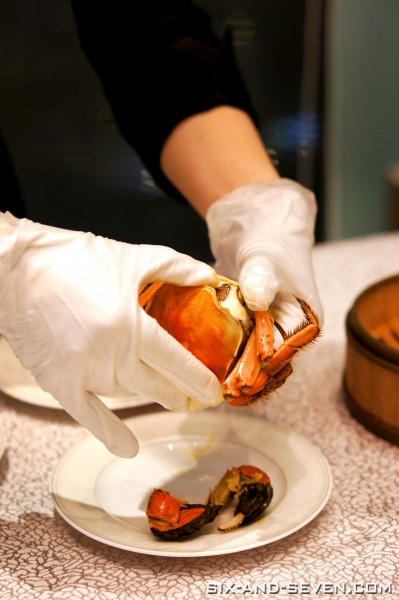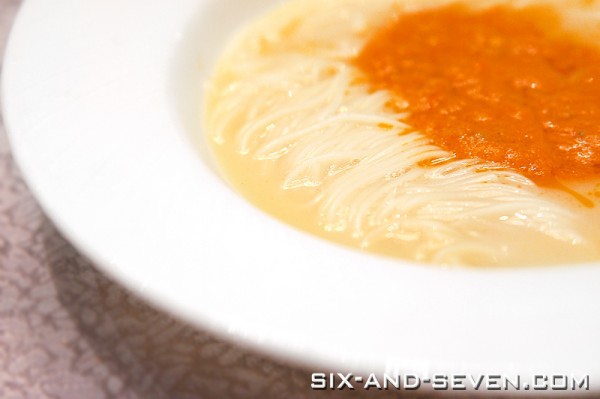 The
Japanese vermicelli soup topped with hairy crab roe
($12/pax a la carte) is probably what I imagine Chinese emperors would have went they were feeling under the weather. The simple, comforting noodle soup is made luxe with what seems to be the roe of two hairy crabs—speaking from that most recent experience—and definitely put a smile on my face that chilly evening.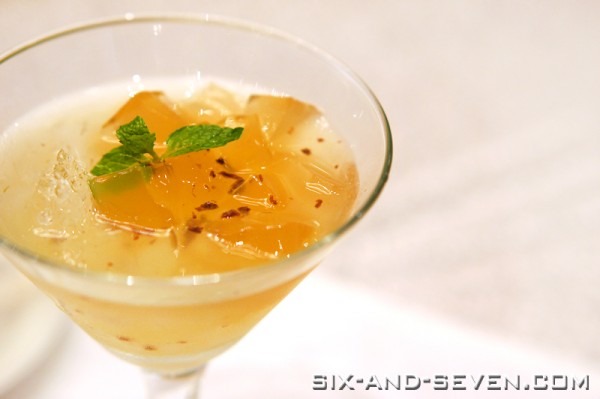 I am not a fan of Chinese desserts, especially those that are part of a set menu and most particularly at big Chinese banquets. I almost always just leave before, or leave disappointed. There, I said it, but before you try to kick up a fuss and wiggle out of the
Lime lemonade with lemongrass jelly & sour plum
end to the meal, I admit I enjoyed how the sour plum pairs well with the sour lemonade for that extra zest—though the dessert is decent at the most.
The
Paradise Pavilion
hairy crab set menus available at $98 and $138 per person, with an additional $60 for wine pairings. Located at ION Orchard, the popular
Taste Paradise
offers a choice of two six-course Hairy Crabs set menus that are priced at $98 and $138 per person. Diners may also consider
Canton Paradise
at I12 Katong for a six-course hairy crab set menu at $98 for two.
The Paradise Group's hairy crab promotion runs through November 30
.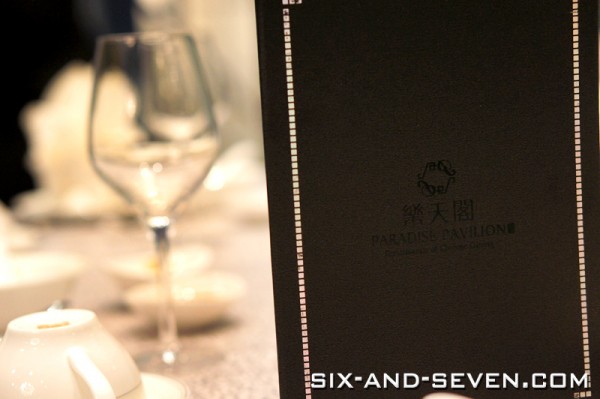 Paradise Pavilion: Contact
Other hairy crab deals:
Click to read original article
Tweet