Ever since that fateful, chilly evening when a couple of travel mates and I drove out in the unfamiliar U.S. of A. to land ourselves at a reclusive Southern restaurant serving up some of the best ribs I've ever enjoyed—I even used my hands, and that in itself is a big deal—I have been pretty much been on the lookout for a more accessible option on our sunny island. So when
Morganfield's
opened its first outlet here in Singapore, I just knew I had to visit.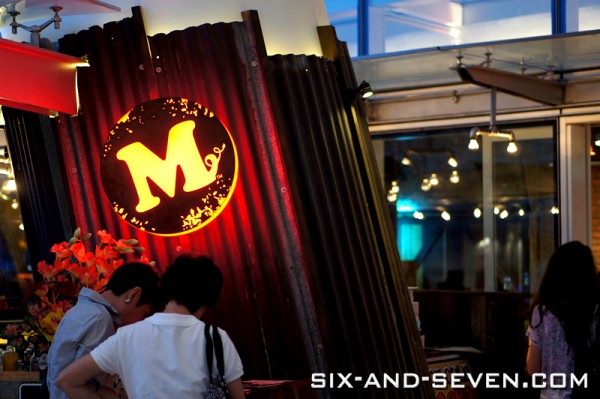 — click for full image
The one month-old American diner-esque restaurant sits on the second level of the equally new
The Star Vista
, and enjoys a clear view of
MOE Building
and
Biopolis
—a surprisingly charming view come nightfall—and filled up quickly with hungry diners on the weekday evening I popped by. No doubt a result of their extremely attractive
'Buy a Full Slab, Get a Half Slab Free
' opening promotion.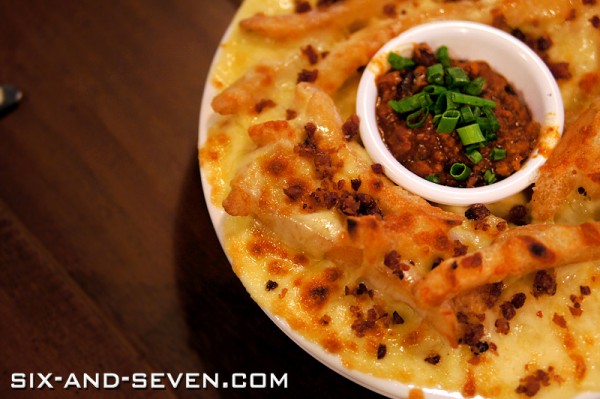 — click for full image
The distinctively appetizing smell of barbeque sauce wisped from a pseudo-open kitchen and tempted me as I pored through the menu. I'd wanted to jump straight to their signature
Sticky Bones
, but it's only polite to kick off the meal with starters.
The
Chilli cheese fries
($12.90) were decent, and I enjoyed how the seemingly mild chilli con carne packed a spicy kick, though perhaps could have been topped off with extra mayonnaise, or sour cream, for more depth.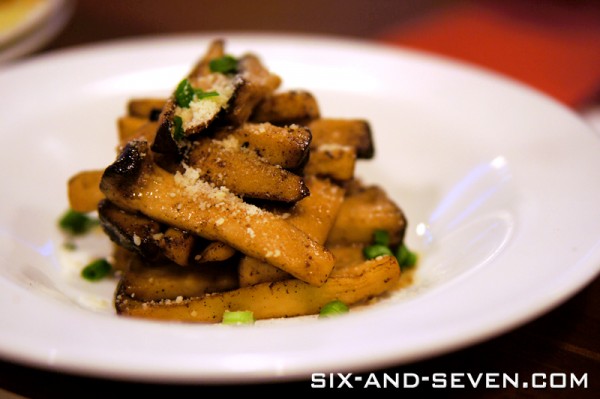 — click for full image
Cut down to a neat pile of mushroom 'sticks', their presentation of
Sautéed mushrooms
($9.90) definitely beats most of other same-name dishes I've seen recently. Cooked in merlot garlic butter, and sprinkled with Parmesan cheese, it was rather tasty even after it had gotten cold over dinner conversation.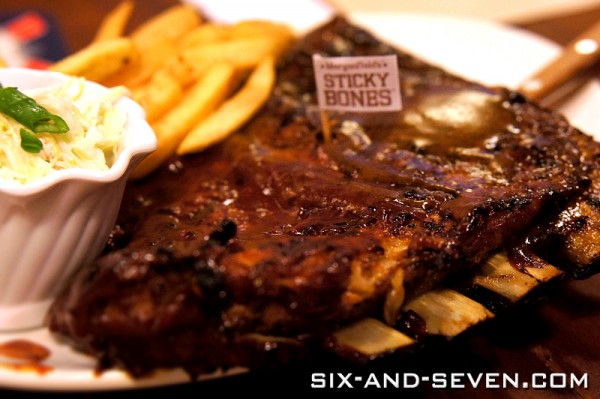 — click for full image
Just as our ribs ($36.90/Full slab, $24.90/Half slab) arrived, a friendly waitress comes around with adorable mini aprons, so you won't have to worry about making a mess while digging in. My apron read, "
Pork, it's the meat of kings
", and it certainly felt that way when I started on the huge slab of meat laid in front of me.
Executed to tender perfection, the succulent chunks of meat fell off the bones easily, and I'd almost wanted to ask if I could exchange the accompanying sides for more meat instead. The
Hickory BBQ spare ribs
had that familiar sweet and tangy flavour with a mellow smokiness that really hits the spot, and the
Black peppercorn spare ribs
had a subtle peppery spiciness that somehow makes you crave for more.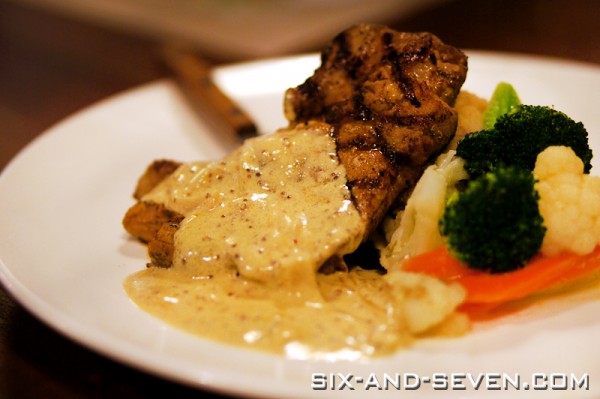 — click for full image
Boasting a menu with a strong focus on pork dishes, I just had to try the
Grilled pork rib-eye chop
($22.90). The pork chop may not be as satisfying as eating meat off ribs, but it was cooked just right, is paired well with a creamy homemade grain mustard sauce.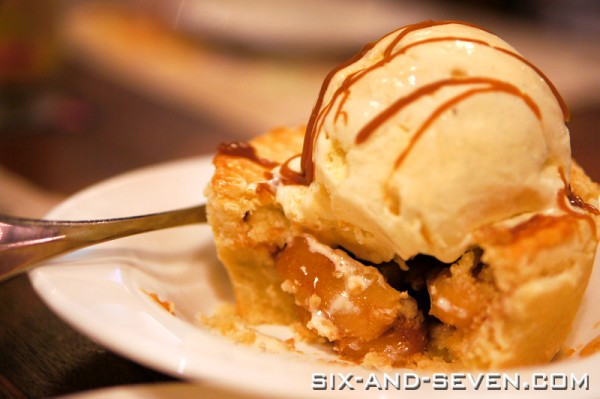 — click for full image
While most diners will probably be too full after the large mains, I suggest planning ahead and saving some space for their generously portioned desserts. Served with an equally chunky scoop of ice cream, the
Homemade apple pie
($9.90) presented baked apple pieces that still had some bite in them to play off the soft pastry.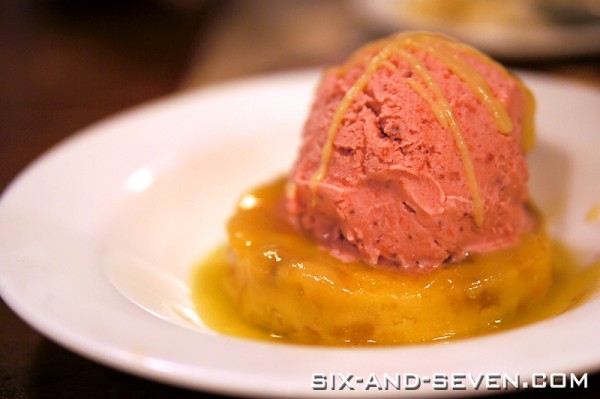 — click for full image
The
Bread pudding
($9.90) is also a good choice. Pleasurably drenched in whiskey sauce, the alcoholic kick accentuates the homely bread pudding, and contrasts nicely with the cool ice cream.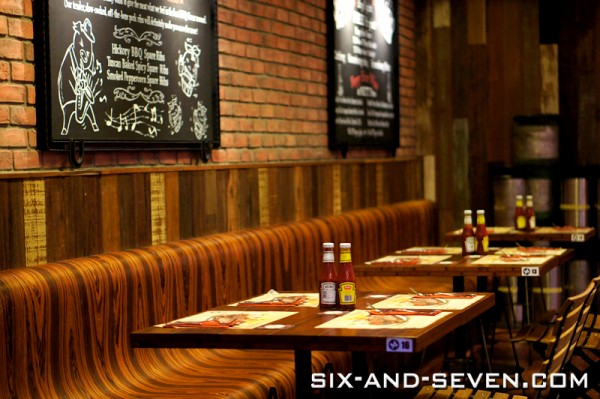 — click for full image
While nothing beats my experience of enjoying a slab of ribs in the cold of winter, I must say
Morgonfield's
is a good second for now. Their affordable set lunch deals, ranging from $9.90 for
Black pepper chicken chop
to $24.90
for half slab of ribs, is definitely one to take note of when in the area.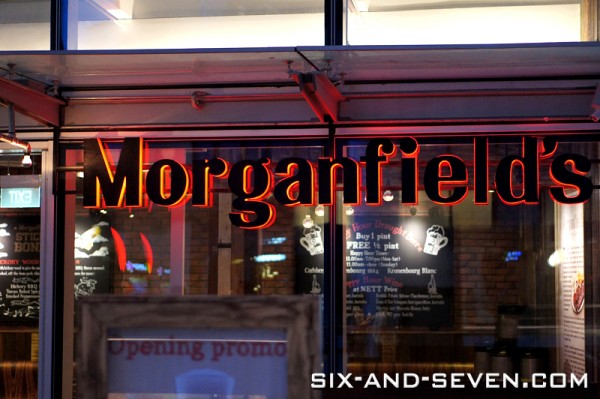 Morganfield's
Singapore
Click to read original article
Tweet
only our member can post comment.