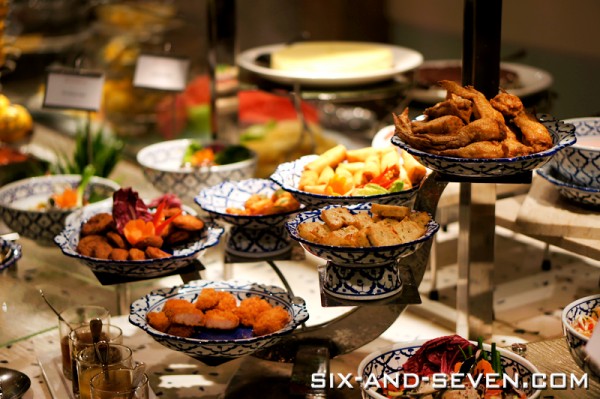 The 'Land of Smiles' remains one of my favourite destinations.  There just seems to be this rustic, relaxed charm about the place that entrances me. I'll admit I'm not much of a history buff, so it's basically shuttling between shopping and dining in the city. And for times when I'm unable to set off on a short break in a jet plane, I'm thankful for the Thai-themed promotions that come to our shores.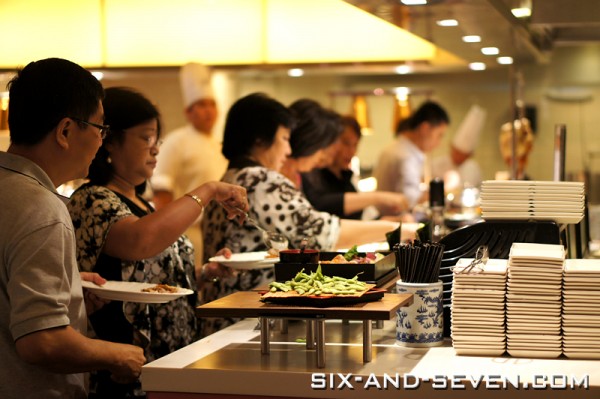 Plaza Brasserie
is probably one of the homeliest, family-friendly buffet restaurants around, and with a focus on Asian favourites, it came as no surprise when I was alerted to their
Flavour of Thailand
promotion that runs through October 31.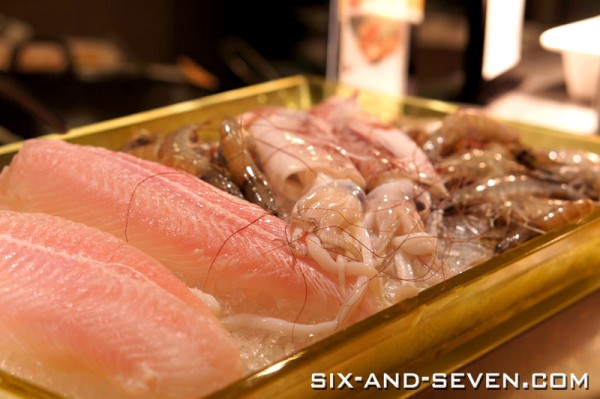 Back by popular demand, a selection of freshest 'catch of the day'—including the likes of promfret, prawns, sea bass and more—prepared in your preferred style is now available from Mondays to Thursdays at the 'live' station counter.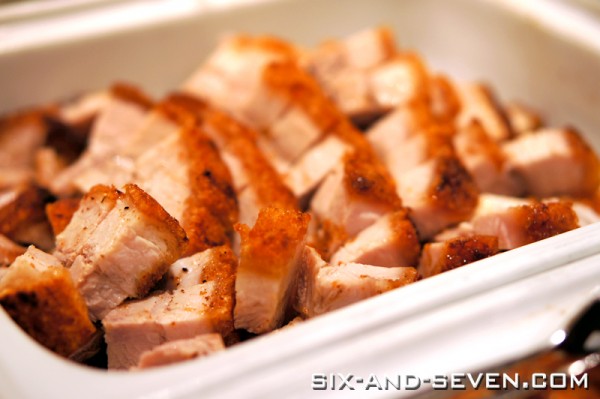 There has also been a mini shuffle of items; the cheese and bread section moved next to the soups, and their famed
Hainanese chicken rice
to the 'live' station counter. Perennial favourites like the
Roast pork
or
Crispy deep-fried soft-shell crabs
are still at their usual spots, so no need for panic there.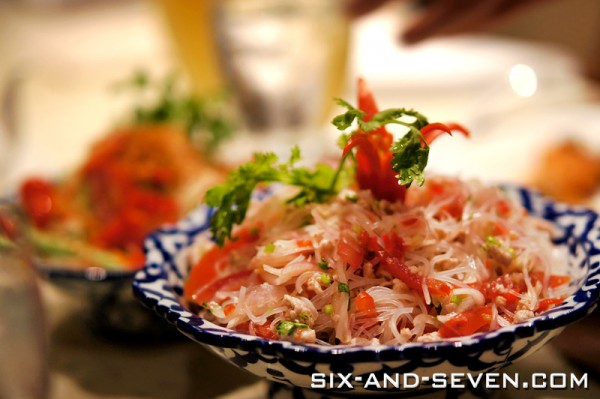 Besides the piquant
Thai papaya salad
—whose fierce spiciness kicks in as an aftertaste, and took most at the table by surprise—that is a staple Thai dish, other appetizers to go for include the
Thai glass noodle salad
,
Thai stuffed chicken wings
and
Deep-fried minced shrimp with Thai herbs
. The
Fried Thai fish cakes
are also great, especially when just out of the fryer, and paired with a sweet and sour sticky sauce.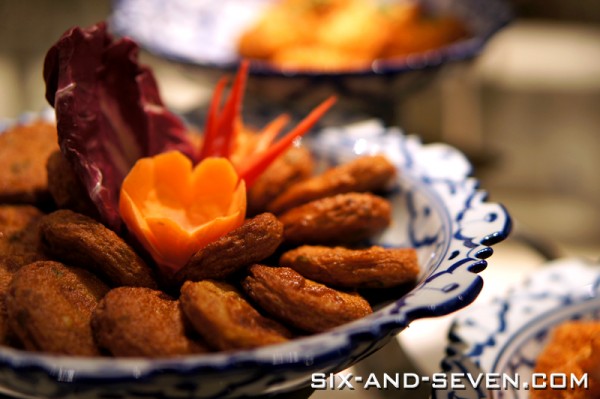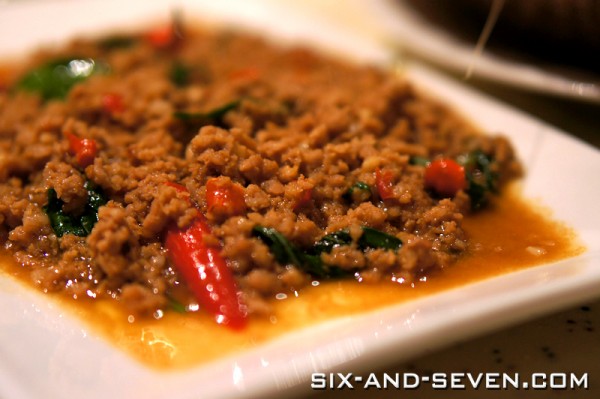 The dish of
Stir fried minced pork with basil leaves
is probably one of the most common dishes in Thailand—aside from Tom Yam soup.
Chef Jackson
's interpretation was a noticeably wetter version than what I'm usually served, but the meat bits were undeniably flavourful and had a good bite to it. Diners are can't take too much chilli should be warned that the dish is cooked with chilli seeds, so there's no escaping that spicy kick.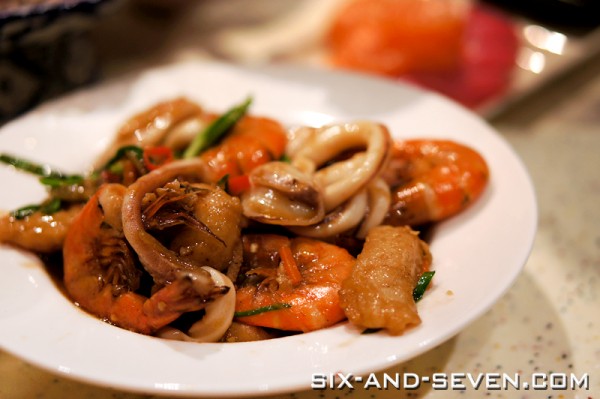 Those who prefer seafood will be glad to know they serve up a well-executed
Stir fried seafood with basil leaves
as well—though decidedly less spicy a dish, as compared to its pork counterpart.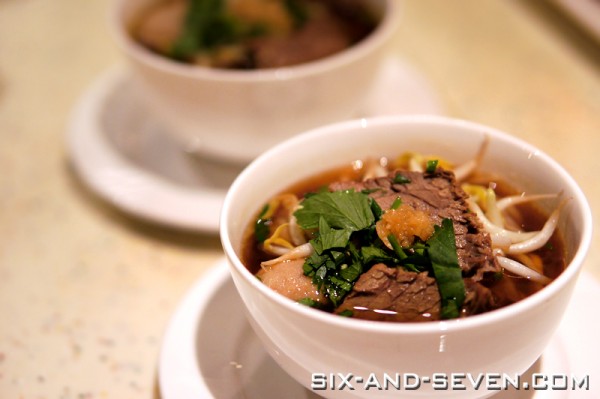 While I couldn't exactly pinpoint the Thai components of the extremely comforting
Thai fish maw soup
—except that it was a touch sweeter and sourer than what I've enjoyed at Chinese establishments—it is worth a mention.
Available from the 'live' station counter is the aromatic
Thai beef noodle soup
—which definitely deserves a try. The soup was slightly oily—which left a light coating on my lips as I drank it straight from the bowl—but was nonetheless rich with flavours of herbs and spices, and paired well with the surprisingly springy meatballs. The dish could have been better though with thinner slices of beef—the chunks I had were slightly tough.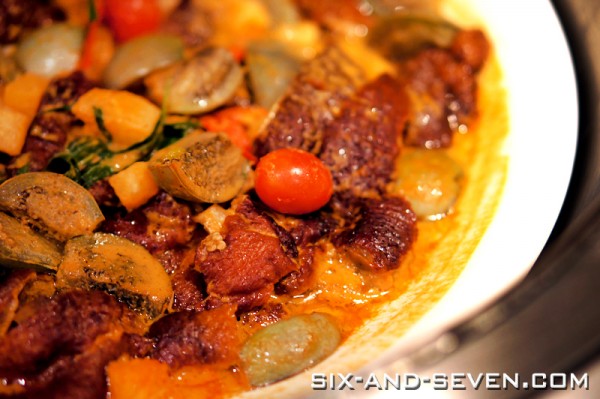 Depending on which day it is, the buffet line-up presents different sets of Thai curries—in addition to the local curries at the
Prata
counter. I had the
Thai red curry with duck
that evening and wasn't disappointed. Looking spicier than it really is, the rich yet light curry is accentuated by the addition of cherry tomatoes, lending it a subtle sweetness.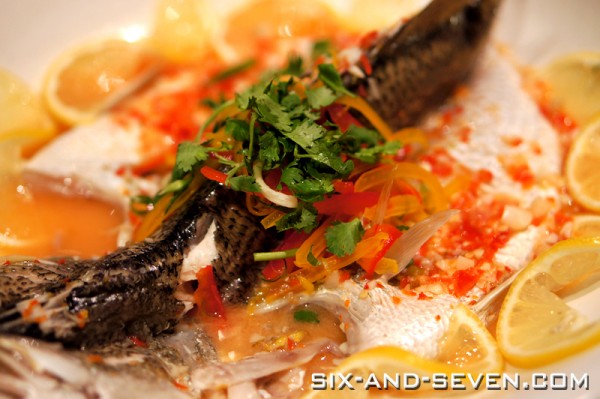 You can have your seafood served in several styles—
Thai green curry
,
Thai red curry
,
Basil in coconut cream
—but my favourite remains the
Spicy Thai lime and chilli
. The fresh fish was executed to just well done, and with a refreshing wave of citrusy sourness and spiciness in each bite to tingle and tantalize our taste buds at the same time, the table wolfed down the dish in no time at all. A definitely must-try.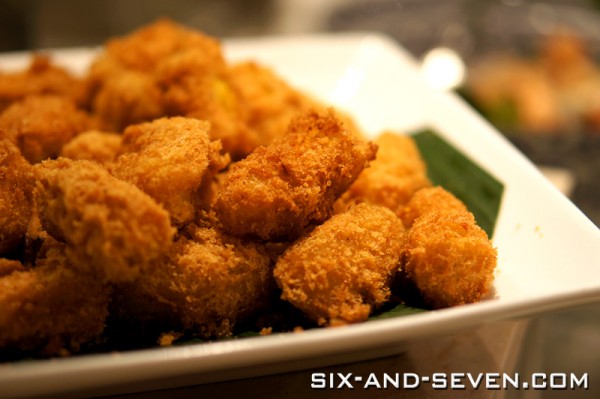 The dessert counter also has a few new additions during this period. Aside from my favourite
Chocolate truffle cake
that I must always have a slice of, the
Fried banana fritter
was something I looked forward to when heading back for seconds. Expertly fried, it had a nice crisp that went sinfully well with a serving of ice cream, or
Thai red ruby
.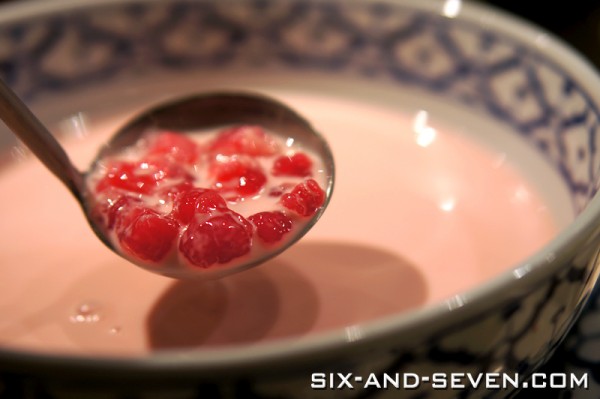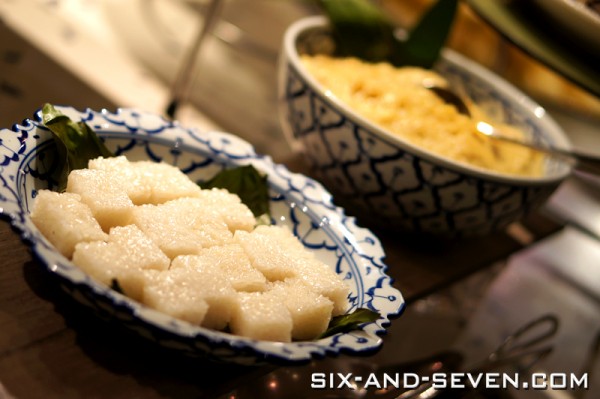 While it may not a bowl of sweet, ripe mangoes, the entire table was not one bit dissatisfied with the teaming of
Sticky glutinous rice
and
Plaza Brasserie
's famed
Durian pengat
. A word of advice: sit near the dessert section, as this popular dessert always goes as quick as it comes.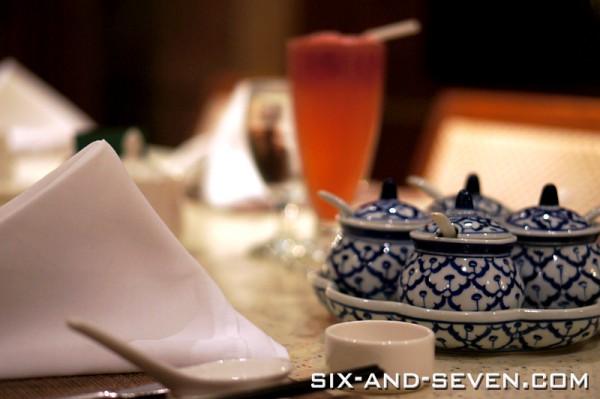 This Thai promotion is available for dinners throughout the week, and
runs through 31st October 2012
.
Flavours of Thai Buffet Dinner
Mondays to Thursdays
Adult S$52++,  Child S$31++
Fridays to Sundays
Adult S$55++,  Child S$33++
Plaza Brasserie
7500 Beach Road
PARKROYAL on Beach Road, Lobby Level
Singapore 199591
Tel:
+65 65055710 |
Website
Click to read original article
Tweet
only our member can post comment.