There are gardens, and then there is the
Gardens by the Bay
. When we wanted more greenery on our sunny island, I'm sure the first thought that came to mind wasn't a billion dollar 'superpark'. Spanning 101 hectares, Singapore's newest icon is definitely on track to become the latest household name with its ability to command queues usually reserved for Hello Kitty plush toys at its various paid zones.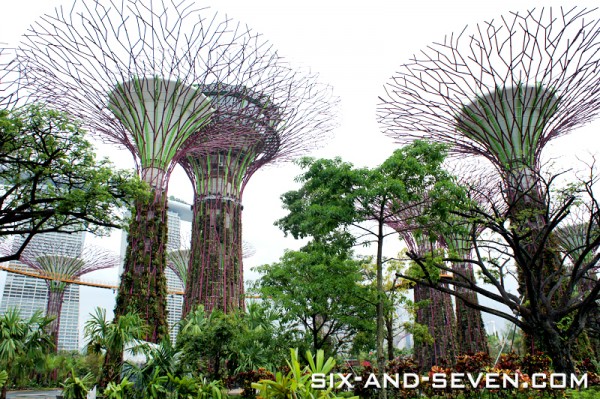 As with all Singapore attractions, food is but an integral part of the experience. Besides
Pollen
, the Mediterranean restaurant by Michelin star chef
Jason Atherton
,
Supertree Dining
—featuring five distinctive dining concepts under the same roof—is proving itself to be an all-inclusive dining hub.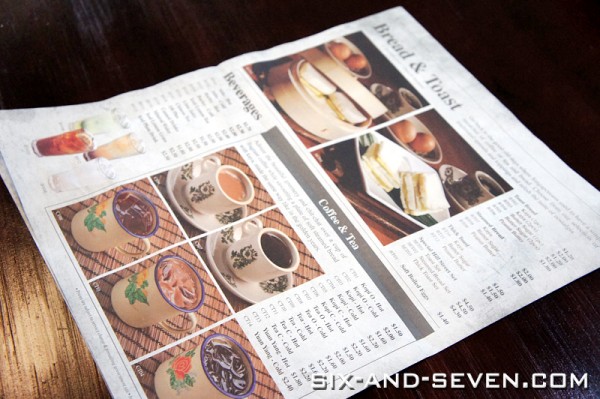 With newspaper-styled menus and drinks brewed using traditional cloth filters,
Hill Street Coffee Shop
banks on nostalgia with their pseudo-1960s coffee shop feel and a selection of local favourites and hawker delights.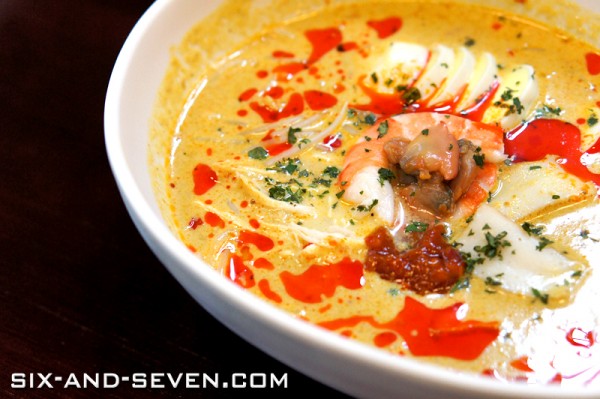 Those seeking dishes with bolder flavours will appreciate the variety available—from
Seafood otah otah
to the tangy
Mee siam
—at
Hill Street Coffee Shop
. The
Traditional Singapore laksa
($8.90) was flavourful and packed a hearty portion of ingredients—cockles, prawns, shredded chicken sliced egg and fish cake. The spicy coconut milk-based broth is acceptable even for me, someone with an admittedly average tolerance for spiciness, so do ask for more chilli if you prefer it spicy.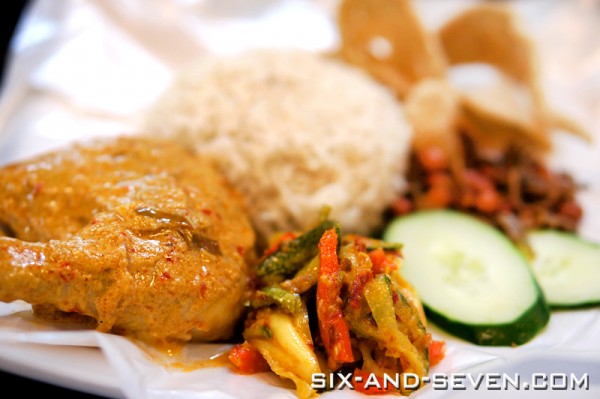 While the
Street fried Hokkien mee
($9.90) was a tad lackluster, the
Kampong rendang chicken nasi lemak
($8.90) is one that will get your taste buds tingling with its fragrant, spicy Peranakan curried chicken. The accompanying
achar
is delightfully sweet and sour at the same time, and rounds off the dish nicely.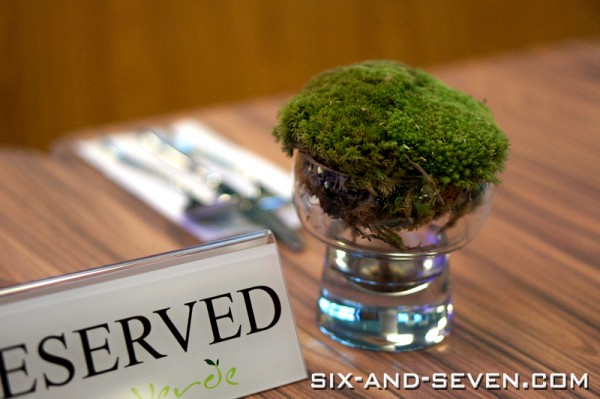 Cross over to
Casa Verde
, and it's a totally different ambience. With modern touches—the mini-shrubs on tables a play on the restaurant name, which means 'green house' in English—and an open bar, this Italian trattoria by the
Les Amis Group
is an image of casual, laidback chic.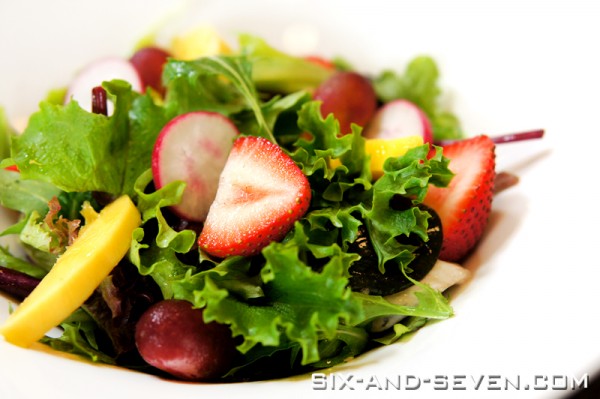 Besides wood-fired pizzas, diners can also look forward to a selection of pastas and antipasti to pair with the extensive wine list. The namesake
Case Verde salad
($12.00) makes a refreshing light bite with its colourful assortment of mixed fruits and a citrusy honey lemon dressing.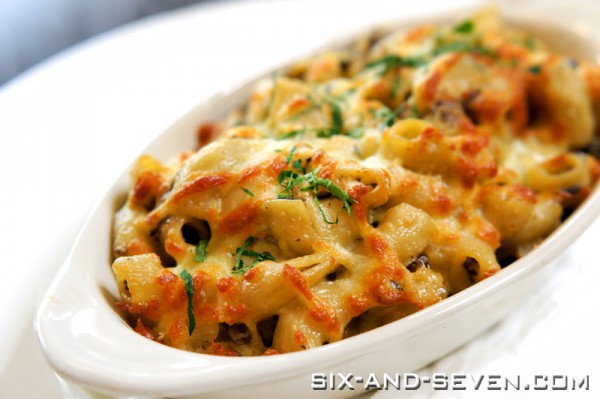 The
Baked macaroni with mushroom & mozzarella
($14.00)—a new signature dish exclusive to
Supertree Dining
—is great as fuel if you're planning a long day trip around the superpark. Regrettably, our tasting portion had gone a bit cold by the time
Six&Seven
could dig in—an incident that understandably can occur during bigger media events—but it was still palatable.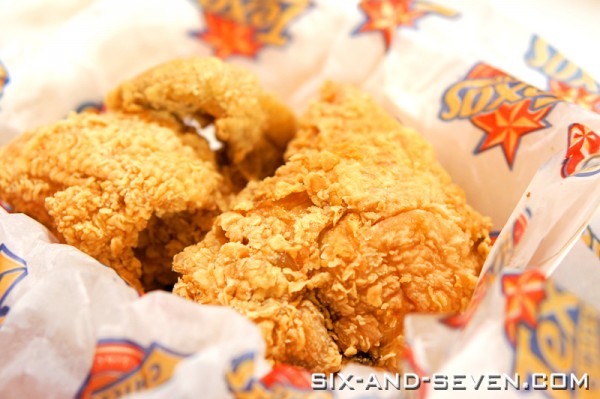 Park enthusiasts, who yearn a fast meal so they can take in more sights, will be pleased to know that the American fast-food chain
Texas Chicken
is also available. Having tried their
Spicy fried chicken
($7.60for a 2-piece set meal) previously elsewhere, I was slightly surprised to find how succulent and moist the meat was that day – perhaps the air at
Gardens by the Bay
does change things.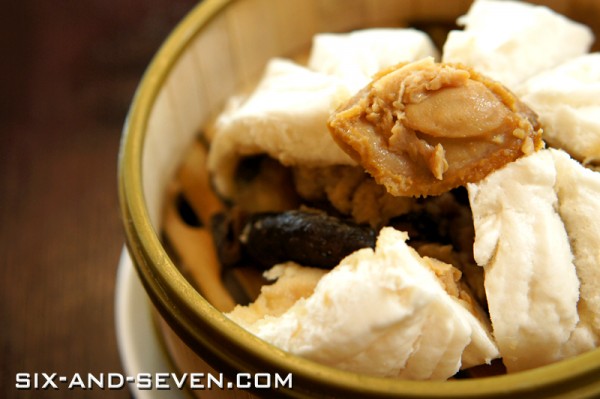 Of the
Supertree Dining
concepts, it is understated to say that I enjoyed the grub from
Peach Garden Noodle House
most. With an extensive menu, ranging from the affordable and heart-warming
Noodle with fresh prawn dumpling
($7.00) to the slightly pricey, but delicious Gardens-exclusive
Steamed chicken bun with baby abalone, Chinese sausage & mushroom
($12.80), this casual dining version of
Peach Garden
restaurant is sure to satisfy.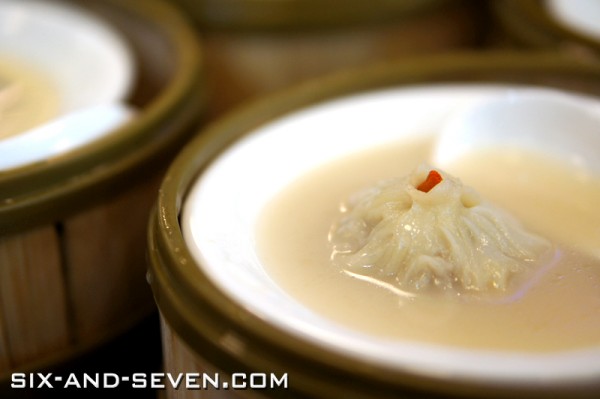 Tagged with a almost ridiculous price tag of $12.80 per
Steamed Xiao Long Bao with goose liver in double-boiled shark's bone cartilage soup
, the dish seemed set to disappoint even before I dug in. However, just one sip of the rich, velvety soup is enough to dismiss that initial judgement. The dumpling itself was well executed—with a thin skin that gives way with just enough force—and the goose liver lent the meat a creamy touch that highlights the flavours of the shark cartilage soup. It is without a doubt good down to the very last slurp, and worth every penny.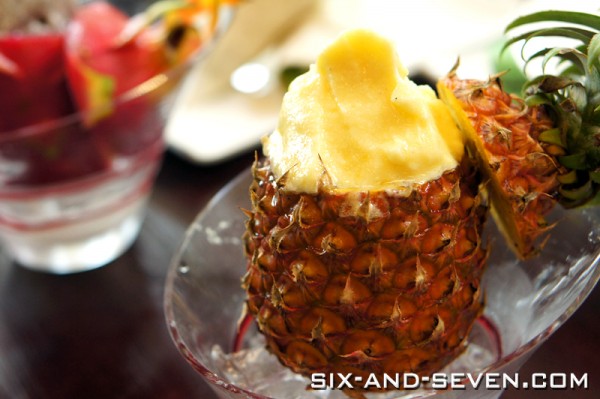 While choices for desserts are decidedly limited,
Peach Garden Noodle House
and
Canele Patisserie Chocolaterie
provide a contrasting mix to quell your cravings. Made using real fruits, the
Fruits shaved ice
($6.80 – $8.80) presents a vibrant and toothsome sweet dish that is sure to perk you up. I personally enjoyed the
Pineapple shaved ice
—an icy cool coalesce of sweet and sour.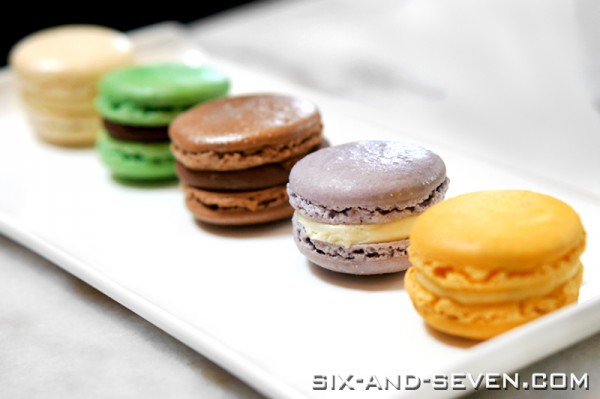 Aside from
Canele Patisserie Chocolaterie
's typical offering of
macarons
—featuring limited edition summer flavours like Violet Berries, Chocolate Rice Krispie, Mint Chocolate, Lemon Lime and Vanilla Banana through mid-August—($2.50/1-piece, $11.50/6-pieces, $21.50/12-pieces), they've also created a
Chocolate caramel ice cream
($3)—a sinful, gratifying concoction of chocolate ice cream, layered with sticky, chewy caramel and topped with hazelnuts—in the convenience of a to-go cup for on-the-go enjoyment.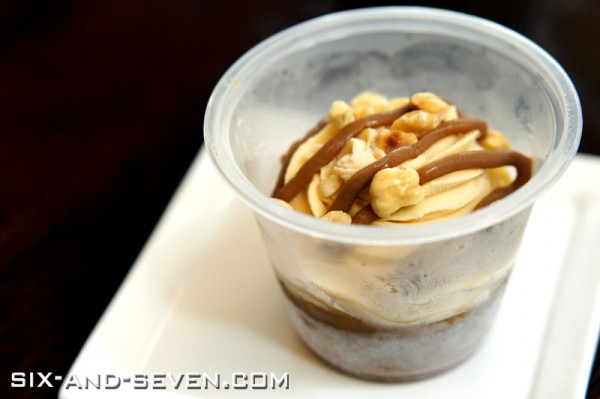 With communal seating and floor-to-ceiling glass windows,
Supertree Dining
provides a great venue for catching up with friends and loved ones over a good meal, while taking in the sights of the Supertrees and the lush surroundings.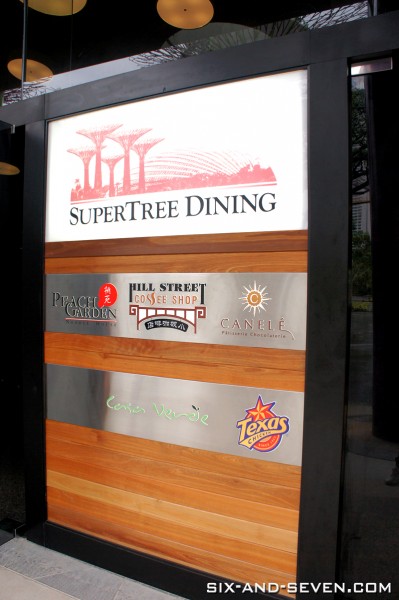 Supertree Dining
18 Marina Gardens Drive
Gardens by the Bay, Supertree Grove
Singapore 018953

Tel: +65 66363323 | Website

Operating hours:
Daily 8am – 10pm

Click to read original article


Tweet
only our member can post comment.