Just as how the three-and-a-half minute long Cartier ad gem entranced viewers and myself alike, with a magically journey between dream and reality, I was taken on an equally beautiful and almost surreal trip through time at
Osteria Mozza
through the skilful hands of
Bar Manager Lucas Swallows
.
Playing up the time-honoured Italian tradition of
aperitivo
—a pre-meal alcoholic drink to stimulate appetite—as a grand opening act to one's meal, rather than a mere fleeting postprandial memory,
Osteria Mozza
practices a 'farm-to-glass' concept where only the freshest, imported seasonal herbs and fruits are used.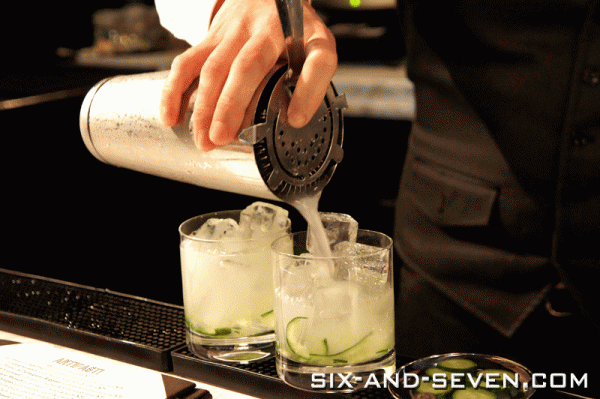 Everyone has their favourites when it comes to cocktails, but instead of sticking to my usual choices – which would be as boring as bad remakes of
Journey To The West
– I decided to take a gamble on the road less travelled. "Could you try to recreate the four seasons?" I adventurously asked, and Lucas gamely agreed.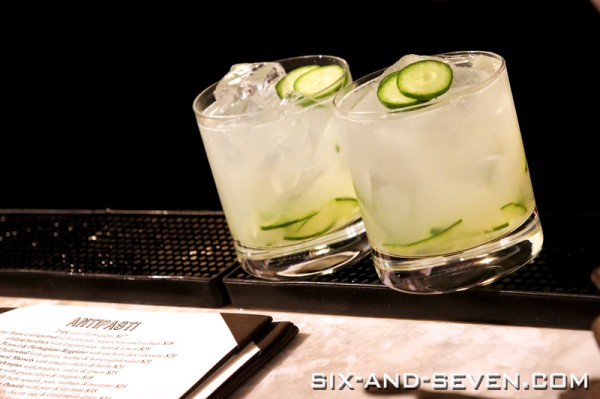 While arguably a summer drink, the classically refreshing
Gordon's Cup
($22) painted a picture of spring for me. Named after the established
Pimm's Cup
, this light and cool cucumber-based tipple brings to minds the scent of freshly cut grass on a breezy morning. It gave me the sudden urge to head out and fly a kite.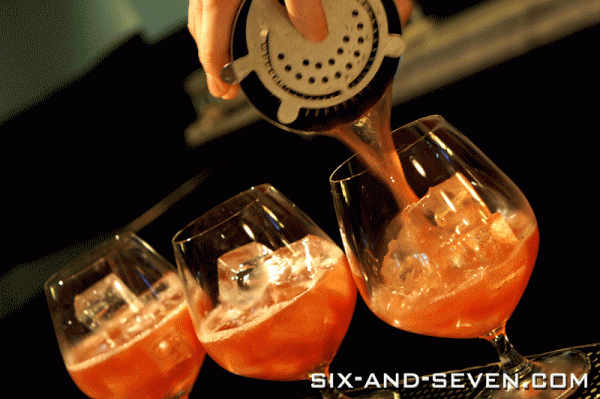 For summer, Lucas whips up the
Singapore Sling 1913
($22)—a renowned local classic with an Italian twist. Instead of the modified pineapple juice recipe employed at
Raffles Hotel
, Osteria Mozza combines dry gin, cherry brandy and Bénédictine DOM for a strong drink with a deep fruitiness and a tinge of tartness, hinting at the heat of summer. If I ever go for a picnic, this will be all I need besides my picnic mat.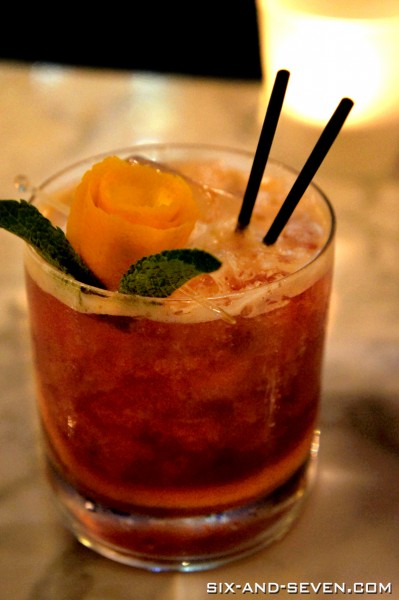 "So good, it deserves two straws," Lucas says as he serves up his interpretation of autumn. Despite the girlish garnish, the raspberry-based
Berry Cobbler
($22) is one of the stronger drinks on the menu. The bittersweet Amaro (an Italian herbal liqueur that is commonly drunk as an after-dinner digestif) and underlying taste of aged congac, which can be an acquired taste, bestowed a certain maturity to the cocktail. Definitely something I'd imagine old couples sipping, as they enjoy the simple silence of falling leaves and each other's company.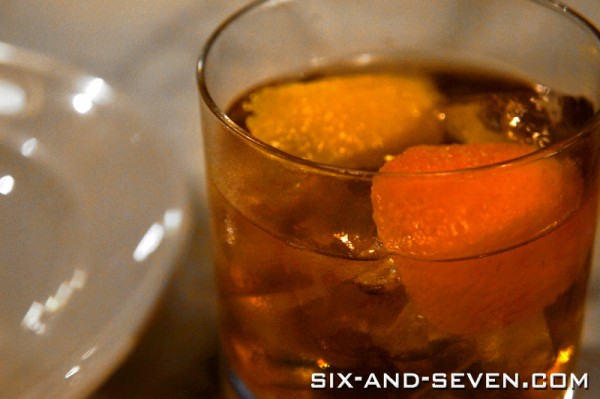 The
Old Fashioned
($22) could not have been more successful in instilling the essence of winter. Rubbed along the sides of the glass, rather than the lips to avoid a bitter taste, the aromatic citrus oil was almost similar to the scent of baking spices. It felt like a grandma was going to suddenly pop out and sit me down before a fireplace with a whole tray of freshly baked winter treats.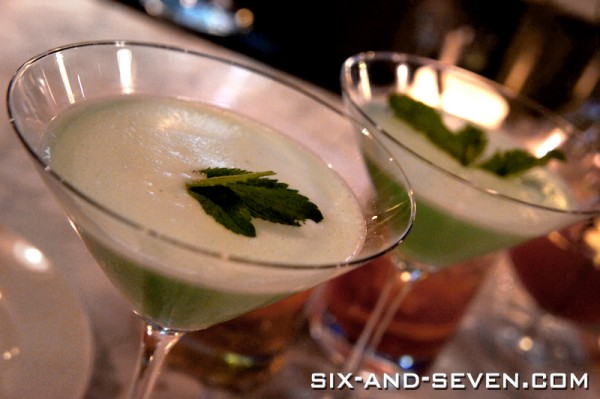 To end off his challenge and my remarking journey through the seasons, the evening ended with a surprise
Grasshopper
($22). Bearing a light, creamy and sweet flavour that instantly reminded me of chocolate mint candy canes, this green concoction is only lacking a jolly Santa to complete the illusion of Christmas.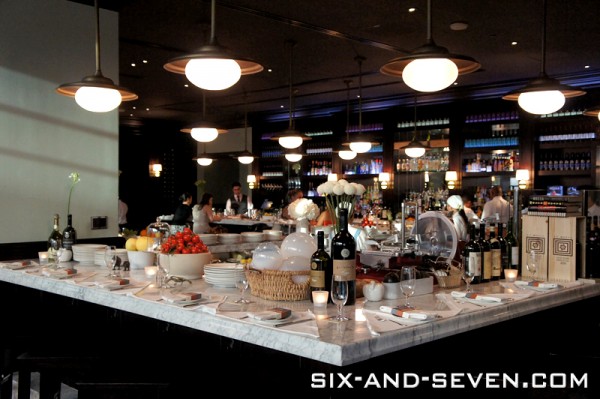 While a table will definitely be more condusive to catch up with loved ones and friends over a meal, I recommend the cozy and buzzing ambience of the
Amaro Bar
. With suave and likable bartenders that never fail to make you feel welcomed, it's no wonder the bar counter seats are so popular with regular patrons.
The
Amaro Bar
serves
aperitivi
during dinner service, which runs daily from 5pm – 11pm.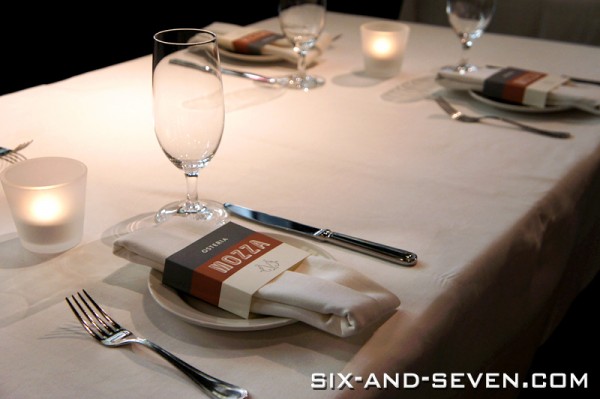 Osteria Mozza

2 Bayfront Avenue
Galleria Level, #B1-42 to 46
The Shoppes at Marina Bay Sands
Singapore 018972
Tel: +65 66888522 |
Website
Opening hours:

Brunch: 12pm – 2pm (Sunday)
Dinner: 5pm – 11pm (Daily)
Click to read original article
Tweet
only our member can post comment.