Review: The Singapore Hawker Masters at The Fullerton...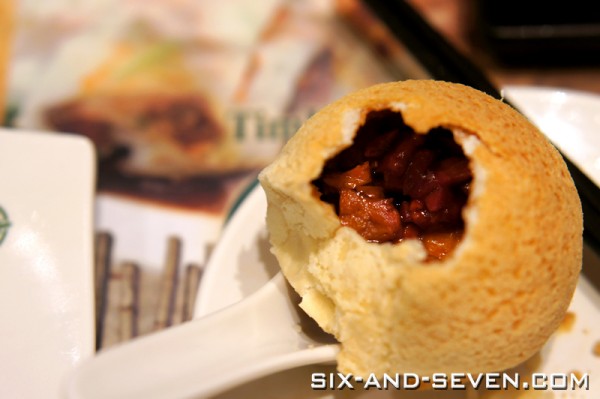 The revered
Tim Ho Wan
is officially opening its doors this Wednesday in Singapore at the new
Plaza Singapura
wing,
Atrium@Orchard
. If it's one good thing about the Singaporean 'kiasu-ness', it's that our penchant for queues—often beginning 2-hours before the 10am opening time of the Michelin-starred Mongkok outlet—has convinced
Chef Mak Kwai Pui
to choose Singapore as his first overseas outpost.
The humble and affable
Chef Mak
brings to the 100-seater Singapore outlet a highly concise menu of less than 30 items, featuring only his tremendously popular and affordable Hong Kong dim sum spread, that has thankfully not been compromised.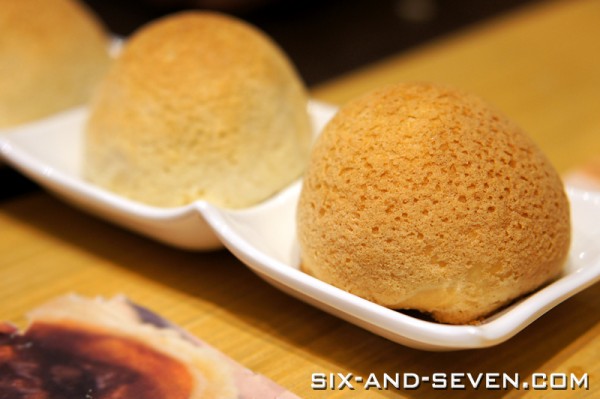 Just one bite into the beautifully browned
Baked bun with BBQ pork
(3pcs for $4.50) is enough to validate its spot as one of the legendary 'Big 4 Heavenly Kings' of dim sum. Each mouthful is crusty, buttery then a divine flood of sweet, flavoursome barbecue pork that really hits the spot. It's no wonder people are willing to queue 1-hour and upwards for this—though we hear
Chef Mak
is planning for a takeaway counter for his Singapore flagship in the decent future.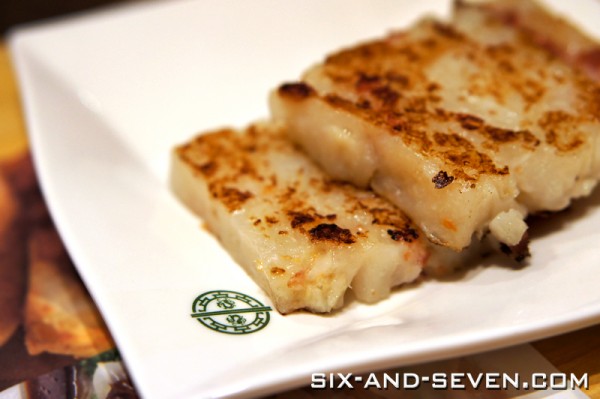 Other 'Big 4 Heavenly Kings' include the brilliantly soft
Pan fried carrot cake
(3pcs for $4.50) with just the right touch of charring that seems to fall apart on the tongue, and the pillowy light, fluffy
Steamed egg cake
($3.80)—not to be confused with a 'Huat Kueh'—that pairs excellently with tea.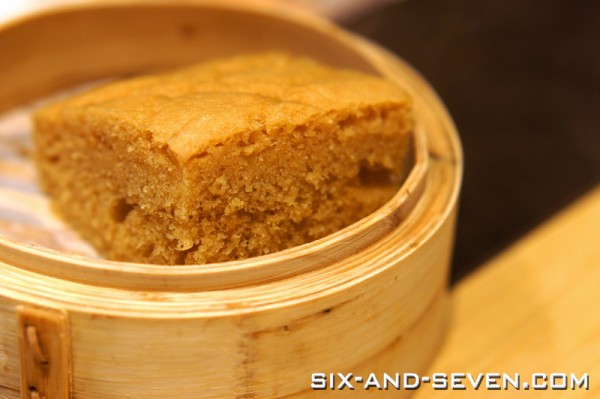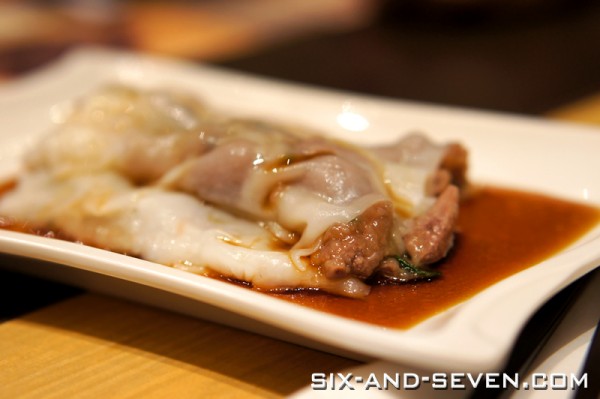 Chef Mak
's
Vermicelli rolls
(chee cheong fun, $5-$5.50) are also superb, so much so he offers up 5 variations in his menu. Traditionalist will love the quintessential barbecue pork version, though the one to try is the
Vermicelli roll with pig liver
that lends a much unique twist to this childhood memory, and
Vermicelli roll with beef
with that classic Hong Kong orange peel tang.
My personal favourite though remains the
Vermicelli roll with shrimps
—the delicate white sheets contrasting nicely against the texture of firm, fresh shrimps, enhanced by the superior soy sauce.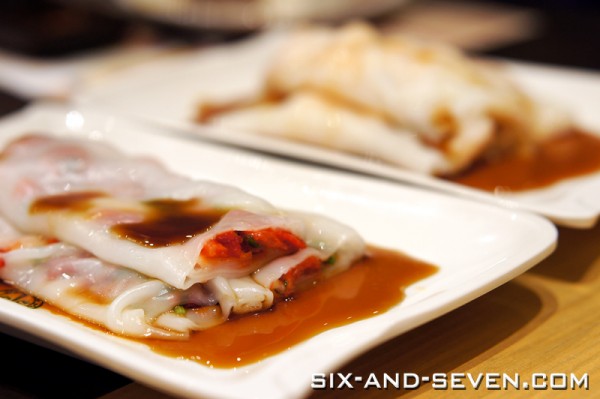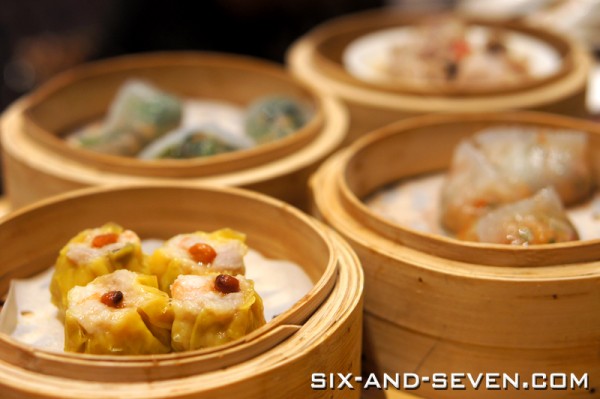 As the famed dim sum specialists, it comes as no surprise that their selection is splendid—with the exception of the very forgettable
Steamed beef ball with beancurd skin
(3pcs for $4.20). Must-tries include the crisp
Deep fried spring roll with crabmeat
(3pcs for $4.20), tender
Steamed pork rib with black bean sauce
($4.20) and
Steamed Teochew style dumpling
(3pcs for $4) with mushrooms, chives, peanuts and dried radish bits to play up the texture.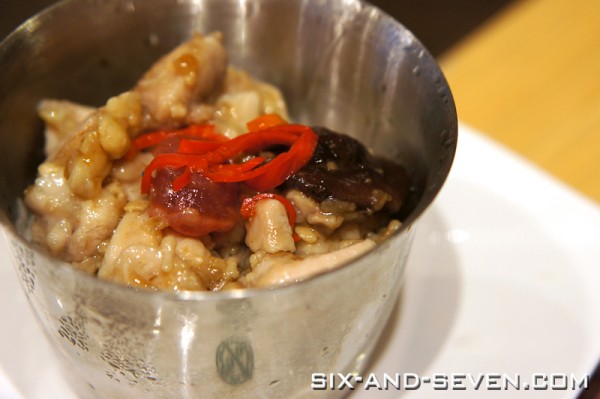 While not the most appealing, the unassuming
Steamed rice with chicken feet & pork ribs
($6) turned out to be a winning dish. The rice is moist and made flavourful from absorbing all the juices, and had us thinking of seconds even though we were stuffed. If you don't enjoy chicken feet, opt for the
Steamed rice with chicken, sausage & mushrooms
($6) that comes a close second.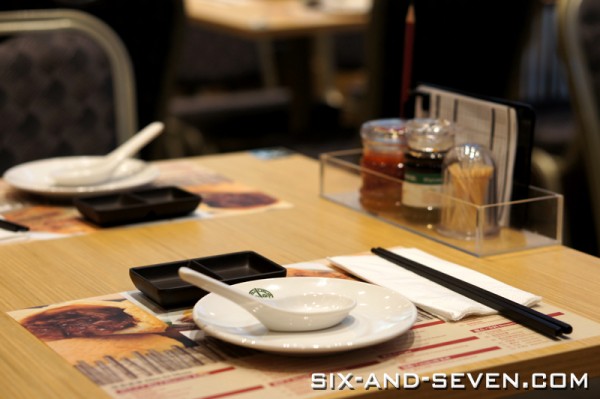 In order to cope with the impending queues that are sure to come with their grand opening,
Tim Ho Wan
will be employing an SMS alert system to notify patrons when their table is available. Look out also for their upcoming outlet located near the Toa Payoh HDB Hub in the decent future.
Note: This was an invited tasting.
Click to read original article
Tweet
only our member can post comment.